Personal Trainer at SATS
Our Personal Trainers at SATS inspires our members every day to achieve their goals and become healthier and happier
You will be part of a professional team at an exciting workplace, with skilled colleagues who are just as passionate about health and helping our members. SATS personal trainers deliver excellent, impactful training experiences in a safe and friendly environment. For many of our members, they are the key to working out regularly, learning, experiencing the joy of training, and reaching their goals.
As a Personal Trainer, you interact with members from a variety of backgrounds, using your competence to assist them by preparing personal training plans, teaching correct techniques, and inspiring them to keep going. Creating lasting changes along the way. Working at SATS gives you the chance to meet and help a great many members and to pursue your own development and career opportunities with the assistance of your skilled colleagues and our SATS Academy.
Personal Training sessions in one year
Why you should become a Personal Trainer at SATS
You will have the best start!
All new employees go through a digital onboarding as an introduction and a warm welcome to our company
New PTs also join a tailored PT onboarding program with classroom sessions, mentoring, and practical training to boost your start and help you succeed. You also receive salary for the classroom sessions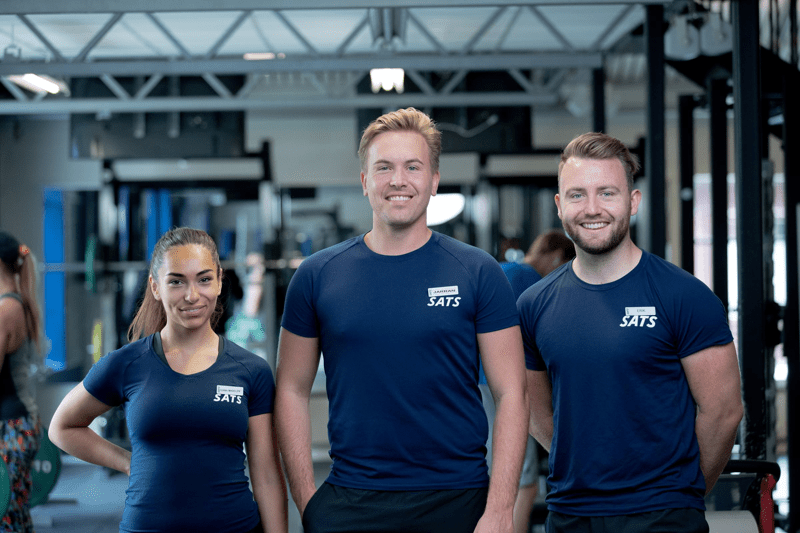 You will have the best colleagues
We have the most PTs in the Nordics and you will meet many of them. Some you see at club, some at courses, some at conventions. You will learn, grow, and make lasting friendships along the way
You will continue to grow as a fitness professional
To help you advance you skillsets we offer frequent, free, course and workshops, inspirational internal- and external lectures
Besides regular PT-session you can work online or with small groups in our Boot Camps concept. You can also expand your options and coaching skills by becoming a group training instructor
If you are aiming for a management career there are opportunities at your club, at SATS in other countries, or in local and Nordic PT management teams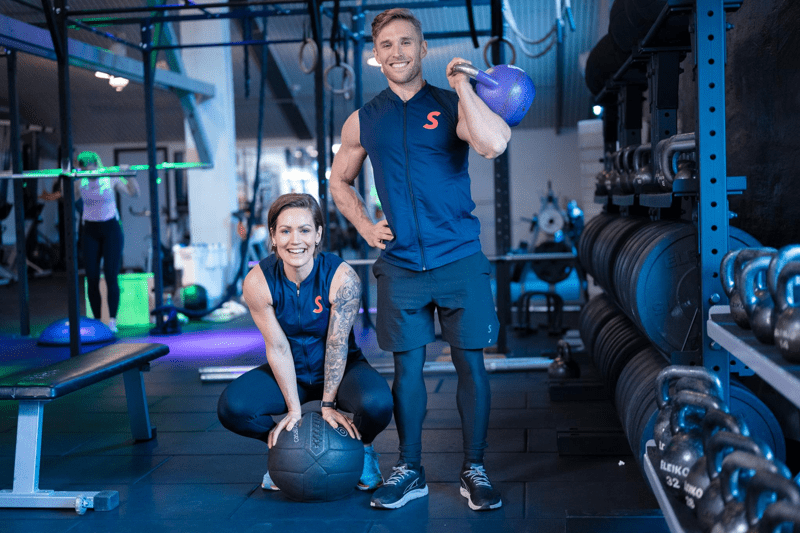 You will have the necessary equipment to help your clients
We continuously invest in keeping our clubs and equipment up to date to support extraordinary experiences for both our members and PTs
All our PTs create their own profile on our homepage containing their education, background, and skillset. This makes it easy for members to discover that you are a perfect match for their training needs!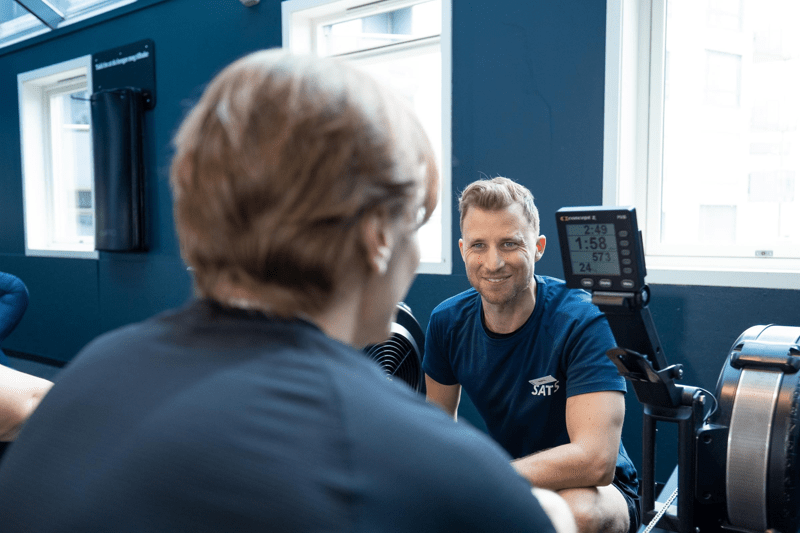 You focus on training members, we take care of the boring stuff
As a PT in SATS you are an employee, not an individual contractor. This means you are covered by our insurances, get a pension, sick leave, maternity leave, and vacation pay
It also means we take care of all invoicing, so you don't have to worry about clients not paying or do your accounting and taxes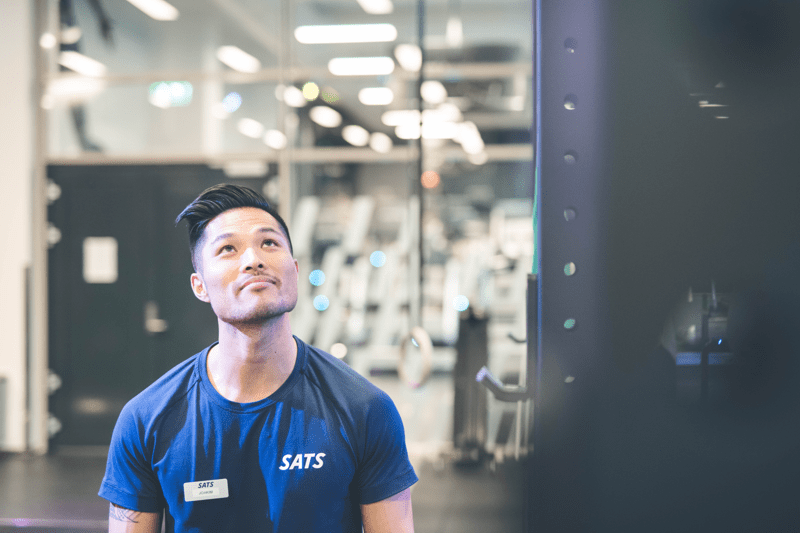 Your salary will grow with you
Your salary will grow as you gain more experience and education, and we offer a bonus scheme where you earn more when you want to work more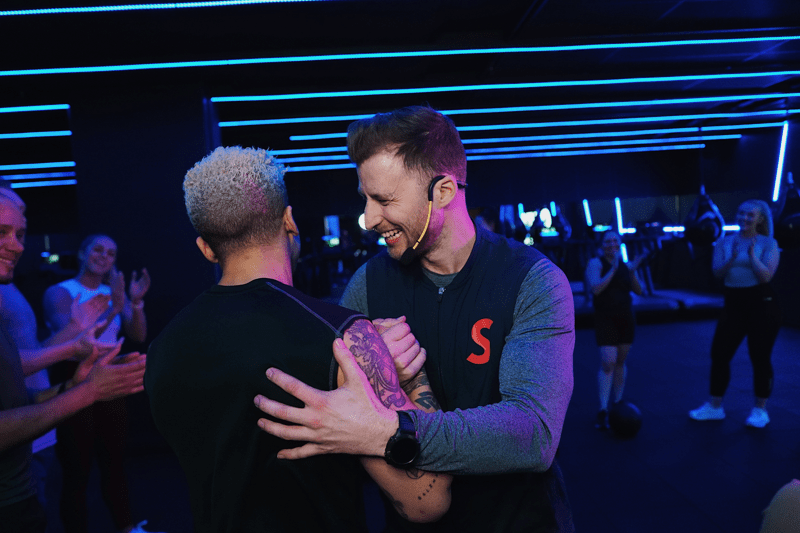 You will inspire many people from a variety of starting points, backgrounds goals, and interests
In SATS you will reach more members than almost any other Fitness company. And this is one of the most important factors to succeed as a new PT