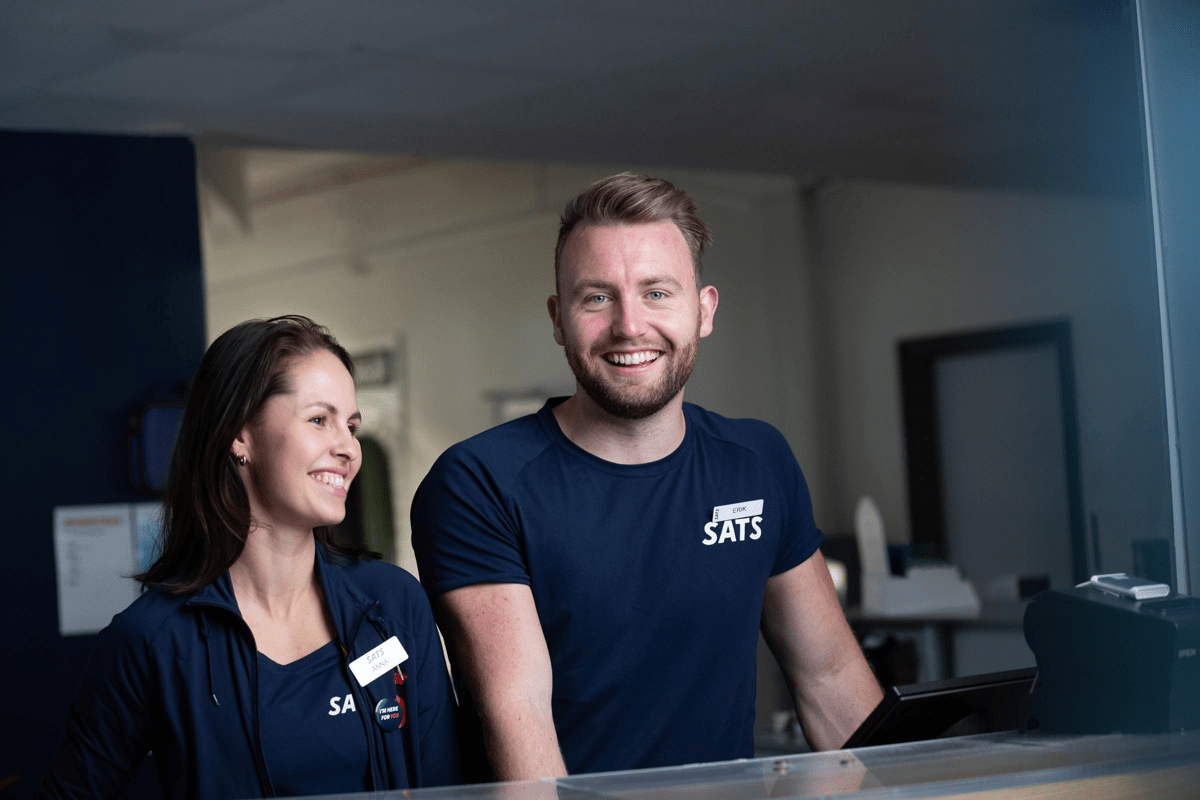 Working as a Customer Care at SATS
As a Customer Care, you are the first person our existing and future members meet when they arrive at the club. You are service-minded, you go the extra mile, and you are skilled at providing a pleasant experience so that people want to come back again and again. In partnership with your colleagues, you help fulfill the requirements to ensure the achievement of the club's stated goals, and you make sure that our members enjoy a positive experience every time they visit us.
The everyday operation of the club also forms a part of your work area. In practice, this involves helping keep the club in good condition and taking a solution-oriented approach in whatever situation may arise. You apply a sales-oriented attitude to your work, deliver exemplary service and radiate security and reliability through your extensive knowledge of the services we provide. In your work as a Customer Care assistant, you are a team player with a positive attitude, keen to help colleagues and members to the best of your ability. You have a genuine interest in training and you make sure to stay up-to-date with the full SATS range of products. You are always happy to share your knowledge and to encourage members in their training.