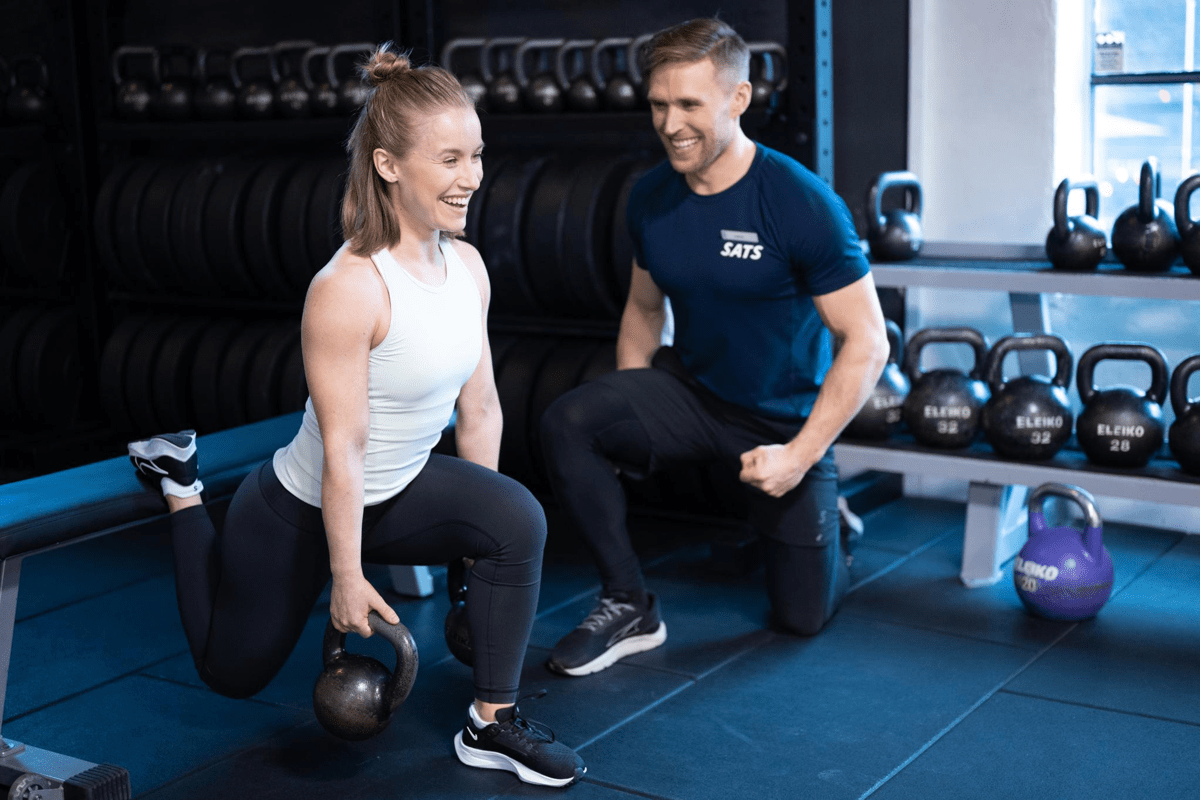 Working as a Personal Trainer at SATS
As a Personal Trainer at SATS, you have an important role to play in helping us achieve our vision of making people healthier and happier. You are part of a professional team at an exciting workplace, where you work closely with skilled colleagues who are just as passionate about health and helping our members. SATS personal trainers deliver excellent, impactful training experiences in a safe and friendly environment. For many of our members, they are the key to working out regularly, learning, experiencing the joy of training, and reaching their goals.
As a Personal Trainer, you interact with members from a variety of backgrounds, using your competence to assist them by preparing personal training plans, teaching correct techniques, and inspiring them to keep going. Creating lasting changes along the way. Working at SATS gives you the chance to meet and help a great many members and to pursue your own development and career opportunities with the assistance of your skilled colleagues and our SATS Academy.