Lic. Gruppträningsinstruktörer sökes till Stockholm med omnejd
Nu söker vi licenserade Gruppträningsinstruktörer till SATS i hela Stockholm med omnejd!
SATS erbjuder Nordens största utbud av gruppträning och vi letar alltid efter fler inspirerande instruktörer. Som instruktör i SATS gör du skillnad genom att skapa en hälsosammare och gladare livsstil bland våra medlemmar. Du kommer att arbeta i ett team av energiska kollegor som brinner för träning, dedikerade till att skapa unika träningsupplevelser genom att välkomna och motivera alla medlemmar, varje klass. Det är ett av våra viktigaste mål inom SATS.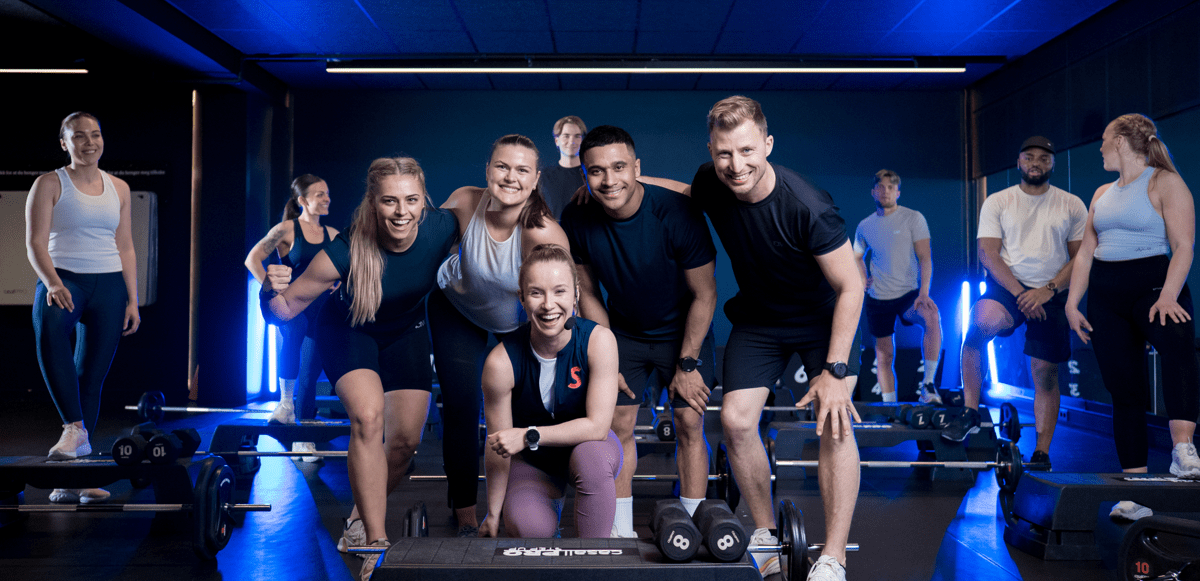 Passar detta in på dig?

Du har en grundläggande utbildning inom gruppträning motsvarande SAFE licens eller liknande samt utbildning inom något koncept så som cykel, yoga, dans eller liknande

Du har en övertygelse om att fysisk aktivitet bidrar till att förbättra livskvaliteten
Du har en hälsosam livsstil och en brinnande passion för träning

Du gillar att stå i centrum och att inspirera andra människor
Du är bra på att bygga relationer och få med dig människor
Du är trygg i din kommunikation och har en social och öppen inställning till andra
Du upplevs som service-minded
Du är över 18 år
Varför bli en del av vårt team?

Du får arbeta med underbara och duktiga kollegor
Du får arbeta med en rolig produkt som ständigt utvecklas
Du får möjlighet att träna och vidareutveckla dig själv genom vår interna Akademi
Du får möjlighet att direkt påverka människors livskvalitet genom träning
Vi på SATS är övertygade om att vår arbetsplats är mer motiverande och meningsfull än många andra arbetsplatser
Show us what you got!

Skicka in din ansökan tillsammans med dina utbildningsintyg och en video på dig själv där du instruerar en klass på minst 20 minuter (med eller utan deltagare)
Säkra upp att du hörs och syns tydligt i din video. 
Vi rekommenderar att du skickar videon med en länk via wetransfer / youtube eller liknande program. 
Urval sker löpande. 


OBS! Även om din audition blir godkänd på din videoutvärdering så innebär detta ej per automatik blir anställd på SATS utan detta är en del i vår rekryteringsprocess samt där vi anställer efter behov.

* Vi gör bakgrundskontroller på samtliga personer vi avser att anställa.
Department

Role

Group Exercise Instructor

Locations

Multiple locations

Last day to apply

15 December, 2023
Benefits of joining the SATS family
Contribute to a healthier and happier society😍

At SATS we strive to help more people become active. As a SATS employee, you will support our vision to 'Make people healthier and happier' every day

Inspiring colleagues✨

We have a wonderful SATS culture characterized by energy, passion and laughter.

Development📈

At SATS Academy you can develop both on a personal and professional level with the help of strong and assured leadership.

Parental leave👶

You can still enjoy your benefits while you are on parental leave. We believe it is important to stay connected while you are on parental leave and would encourage our employees to attend meetings, gatherings or activities that are appropriate to them.

Free SATS Membership and employee discounts💙

We encourage all our employees to stay healthy and happy by using our wonderful products as much as possible and SATS provides free membership at all our clubs. You have discounts on Personal Training and Physiotherapy, as well as on clothing, health supplements, and products in SATS shops.
About SATS Group
The Group, through our brands and concepts SATS, ELIXIA, Fresh Fitness and HiYoga, is the leading provider of fitness and training services in the Nordics with over 275 clubs, some 10 000 employees and around 700,000 members. At SATS, everyone is welcome and our members have full flexibility to tailor packages for their individual needs. We offer cutting-edge studio facilities for individual training, the broadest offering of group training programs, and highly qualified personal trainers for specialized training and individual coaching. We also focus strongly on supporting our members with online training and digital tools when they are unable to visit our club facilities. We are constantly working with trend research and innovation to be the industry's best and most forward-looking fitness chain.
Founded in
1995 in Norway
Lic. Gruppträningsinstruktörer sökes till Stockholm med omnejd
Loading application form